Turiya is a multidisciplinary creative agency, specializing in '360° Virtual Tours' with wide array of established use cases in immersive, interactive and shareable web experiences.

At Turiya, we believe in the power of virtual experiences to transcend boundaries and open up new possibilities. Our team of skilled photographers, videographers, and tech enthusiasts are dedicated to delivering the most realistic and immersive virtual tours available.
Services
360° Virtual Tour
We combine 360° photography of the highest quality, custom coded virtual tour skins and added content such as videos, stills and audio to create a truly wonderful virtual twin of your space.
Google Street View
Your location, on Google Maps. We create a full walk-through of your location using the same high quality photography techniques as our bespoke tours, providing you with a powerful boost to your Google Business Profile.
Drone Videos
A drone video service can provide stunning aerial footage for a range of purposes, and finding the right provider can make all the difference in the quality of the final product.
The All-round Benefits
POWER OF THE WEB
Panotours keep people on your website 5-10X longer
Ⅰ
DECISION MAKING
Before Purchasing 79% of Buyers Use the Internet to Search
Ⅱ
INTELLIGENT ADAPTION
The ROI for Virtual Imaging is Less Than 4 Weeks
Ⅲ
STRONG CREDIBILITY
Businesses with search listings are 94% more likely to be viewed as reputable
Ⅳ
Features to Enhance and Empower
INTERACTIVE & INFORMATIVE
Engage audience with interactive hotspots and serve 360° images with music, voiceover, text and embedded video.
MOBILE FRIENDLY
Our responsive design ensures your customers experience 360° Virtual Tour on all the smart mobile and tablets.
BUILT FOR SOCIAL
Integrate social media icons and allow your customers to share across various platforms for greater organic reach.
PLATFORM NEUTRAL
360° Virtual Tour plays on all modern browsers running Windows, Apple iOS, OSX and Google Android etc.
VIRTUAL REALITY READY
360° Virtual Tour can be embedded and made VR ready for your head mounted display.
HELP YOUR RANKING
Enhance organic search results by listing with Google Street View and Google My Business.
BRAND CONSISTENCY
We'll ensure the Virtual Tour aligns with your branding guidelines and create a seamless marketing experience.
MEASURABLE
Integrated with Google analytics to provide accurate overview of user engagement.
LOT OF SAVINGS
With a single shoot as input for 360° Virtual Tour pay us nothing extra for all the setup, extensions, UI/UX and hosting.
All
HoReCa▾

Hotel
Club
Restaurant
Cafe & Pizzeria
Bar & Pubs
Bakery & Sweets

Showrooms▾

Car
Bike
Clothing
Furniture
Jewellery
Electronics Appliances

Education▾

University
College
School
Montessori

Real Estate▾

Residential Space
Commercial Space

Health & Wellness▾

Resort
Farmstay & Camp
Wellness Centre
Gym
Salon & Spa

Sacred Spaces▾

Temple
Museum & Memorial hall
Convention Hall

Others
Testimonials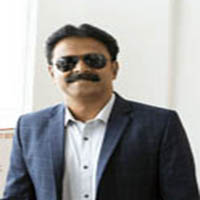 Somashekar PR
MD & Founder of Sri RV Advent Ride
Turiya makes things happen. I was impressed with their ability to consider, and balance the strategic issues, creative concepts and practical considerations. Some of our most important initiatives, marketing activities at Yamaha came to life because of Turiya.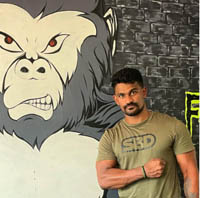 Vishwanatha Bhaskar
Founder of Balarka Fitness
Our Balarka Fitness Center 360° virtual tour is best marketing tool for showcasing our place to potential customers and very skillful service given by Turiya. More power to the young team.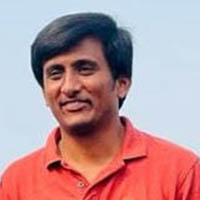 Janardhan Gowda C N
Manager of RATHNA Convention – Kolar
360° virtual tour is best marketing tool to showcase our convention center. Very professionally done by Turiya Avastha team.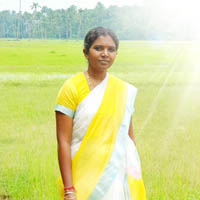 Ar. Bindu Subramani
Principal Architect , WeDzin
It's important for all Home builders to have the very best 3D elevation created for online marketing and print media. Turiya avastha offers photorealistic ouputs and support for tight deadlines projects. I'd not hesitate in recommending team Turiya.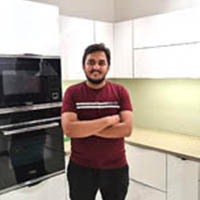 Latesh Patel
Partner, Ramco Interio - Pune
Our customized modular furniture store have a sense of grandeur, the decor is unusual and very detailed. We needed a 360° virtual tour that reflected this and gave the website user as near experience as possible to being there. We undertook extensive research to source the best resource and the best we could find was Turiya Avastha. The work is simply outstanding and has received great appreciation in our circle. I don't believe you will find better people than this team. Highly recommend! All thanks to this amazing team and especially Mr. Jaiprakash Ji.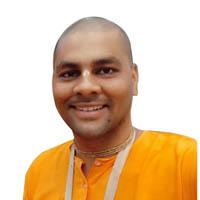 Ravindra Chaitanya Das
Spiritual & Lifestyle Counselor , ISKCON – Pune
Thank you Jai Prakash, Himalaya and Turiya team for a very good job with 360° Virtual Tours service. Devotees are finding it very beneficial to experience ISKCON Pune Camp on our website and google maps. Hare Krishna.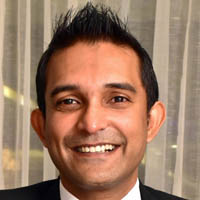 Chris Castellino
F&B Consultant , Candolim, Goa
It's important for all Home builders to have the very best 3D elevation created for online marketing and print media. Turiya avastha offers photorealistic ouputs and support for tight deadlines projects. I'd not hesitate in recommending team Turiya.
Frequently Asked Questions
What is a 360° Panotour?

A 360° Panotour is a virtual tour experience that allows viewers to explore a location or property in a fully immersive manner. It utilizes 360°-degree panoramic images to create a realistic and interactive environment.

How does a 360° Panotour work?

A 360° Panotour works by stitching together multiple high-resolution images captured from different angles using specialized equipment. These images are then processed and linked together to create a seamless virtual tour. Viewers can navigate through the tour using their computer or mobile device, exploring each area in detail.

What are the benefits of a 360° Panotour?

Enhanced user experience : Viewers can explore a location or property as if they were physically present, resulting in a more engaging and interactive experience.
Increased exposure : 360° Panotour can be easily shared on websites, social media platforms, and other digital channels, allowing a wider audience to access and experience the tour.
Time and cost savings : Virtual tours eliminate the need for physical visits, saving time and expenses associated with travel and logistics.
Remote access :Prospective clients or customers can view the tour from anywhere at any time, making it convenient for remote or international audiences.

What types of businesses can benefit from 360° Panotour services?

360° Panotour can be beneficial for various industries, including real estate, hospitality, tourism, event venues, educational institutions, retail, and more. Any business or organization that wants to showcase their location, facilities, or products in an immersive and interactive way can benefit from a 360° Panotour.

How can I prepare for a 360° Panotour?

Prior to the Panotour session, it's important to ensure that the location or property is clean, well-lit, and properly staged. Clear any clutter and make sure that all areas you want to showcase are accessible and presentable.

Can I embed the 360° Panotour on my website?

Yes, we offer the option to embed the tour on your website. We you with the necessary code or instructions to integrate the virtual tour seamlessly into your website.

How long does it take to create a 360° Panotour?

We completed the job in one day, but the length of time needed to make a 360° Panotour varies on a number of factors, including the size of the place, the quantity of areas that need to be captured, and any other customization or post-processing needs.

Can I update or modify the 360° Panotour in the future?

Yes, it is possible to update or modify the 360° Panotour in the future. Changes such as adding or removing areas, updating information, or incorporating new features can typically be accommodated by us. Discuss your requirements and any ongoing support options with us.

How much does a 360° Panotour service cost?

The cost of a 360° Panotour service can vary depending on factors such as the size and complexity of the location, the number of areas to be captured, any additional customization or post-processing requirements.
Contact
If You Have Any Query, Feel Free To Contact Us
Location:
#1873, Level 3, 38th A Cross, 11th Main Rd, Jayanagar 4th 'T' Block, Bengaluru-560041.